The above photo is the Boone defense preparing to shut downt the Estherville offense in last years homecoming game.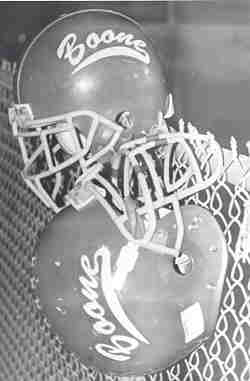 The above photo is of a couple of Boone Helmets hanging on the fence outside the locker room.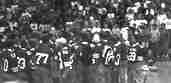 The above photo is of the team gathering at the center of the gym floor at a pep assembly. Pep assembly's were held before every big game or a home game.